Currently viewing the tag: "recipes"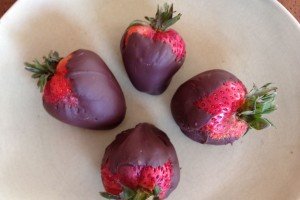 Festive and delicious, chocolate-covered strawberries are an easy spring and summer dessert (or anytime treat).  Talk yourself into it… after all, you'll be eating fruit!  You'll feel pampered – or like you're at a 5-star restaurant.  Either way – they are easy to make and delicious to eat.
Continue Reading

→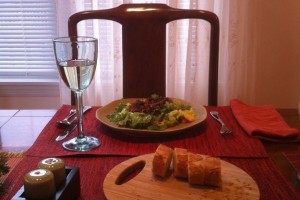 Cereal for dinner?  No way.  You deserve a lovely meal.  Cooking for yourself has many advantages.
You can   1) eat what you really enjoy, without catering to other's tastes,    2) save money, it's cheaper than eating out or buying prepared foods,  
Continue Reading

→
FlyingHighSolo.com

A magazine on living a good life as a single or solo - in community, in work, in health, in spirit - in touch with each other and the earth.

Flying High Solo invites all readers, because, after all, we share so many dimensions of life.

Our Community by the numbers

49% of American adults are single

31 million + live alone

28% of U.S. households are solo

17 million female solo households

14 million male solo households

Rewarding Kindness

Flying High Solo is randomly rewarding acts of kindness. Click on "Seeing small beauties…" or click on "Things to do," on the blue navigation bar then on "Seeing small beauties..." for details.

Highly Recommended

Bella DePaulo's blog for Psychology Today, "the truth about singlism..." News, analysis, facts, and stories about being single in America

Great books on singlehood

"Singlism," by Bella DePaulo, DoubleDoor Books. 2011

"Going Solo," by Eric Klinenberg,The Penguin Press, 2012

Writers/Articles Wanted

Flying High Solo welcomes the submission of news and feature stories for and about solos. Please click on "Submissions" in the top navigation bar for more details.