Currently viewing the tag: "Home life"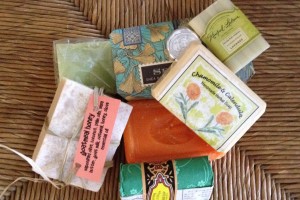 To celebrate Earth Day everyday, Flying High Solo is republishing this article from the archives on problems, both for the environment and possibly for you, from using liquid facial and bath soaps. Going back to the bar is one of many Earth Day ideas that can help you be earth-friendly everyday.
Continue Reading

→
FlyingHighSolo.com is an online magazine about singles living authentic, engaged lives with insights on good living for all.
__________________________________________________________

What readers are saying about Flying High Solo

"amazing variety of topics"

"an intelligent, strong, creative, eclectic approach to single living that we don't get a chance to read everyday"

"very cool and intelligent"

Subscribe via RSS feed - or send an email request to bishopb@ohio.edu (note b after bishop) to be alerted to new articles. Your email will not be shared.

By the numbers

49% of American adults are single

51% of Americans are married

31 million + live alone

28% of U.S. households are solo

17 million female solo households

14 million male solo households

Rewarding Kindness

Flying High Solo is randomly rewarding acts of kindness. Click on "Seeing small beauties…" or click on "Things to do," on the blue navigation bar then on "Seeing small beauties..." for details.

Highly Recommended

Bella DePaulo's blog for Psychology Today, "the truth about singlism..." News, analysis, facts, and stories about being single in America

Great books on singlehood

"Singlism," by Bella DePaulo, DoubleDoor Books. 2011

"Going Solo," by Eric Klinenberg,The Penguin Press, 2012

Writers/Articles Wanted

Flying High Solo welcomes the submission of news and feature stories for and about solos. Please click on "Submissions" in the top navigation bar for more details.